On this page you can find
links to articles and pieces about Ed Pols, the designer, contructor, manufacturer and passionate rider of Moturist sidecars. There are also pictures of Ed and his wife Netty and their store "Motortoer", first in the Torresstraat, later in the van der Hoopstaat, both in Amsterdam. Some of the pictures are "clickable".
Long distance driving impression of Ed's private Moto Guzzi I-Convert - Moturist P1 sidecar rig.
Ed and Netty Pols racing at the circuit of Zandvoort.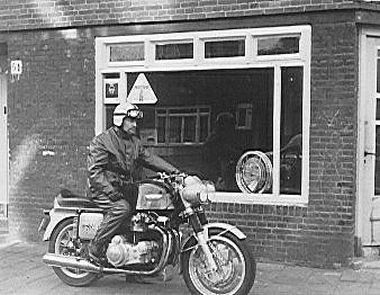 Ed Pols was importer of the legendary Münch Mammut. This picture
of Ed posing on a Münch Mammut in front of his first "Motortoer" store in the Torresstraat in Amsterdam
was taken in November 1970.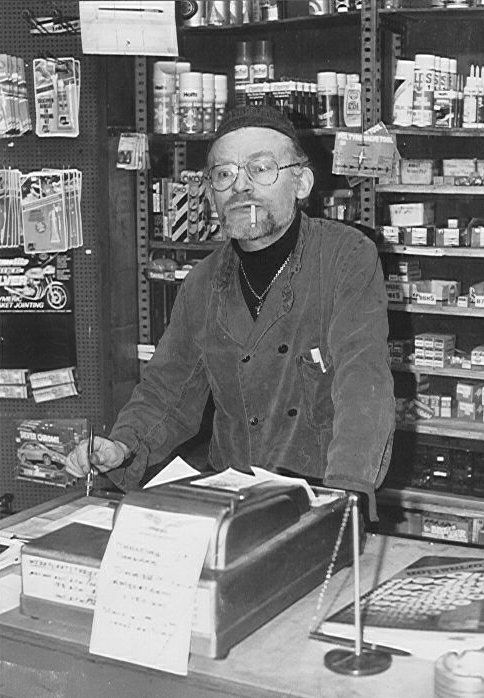 Ed behind the shop counter in the "van der Hoopstraat"